Game Props 3D
Design Services
ThePro3DStudio is a leading 3D modeling company offering game props 3D design services. We have a full-fledged team of 3D designers and artists who are talented and highly innovative to design three-dimensional game-ready props for varied game development projects of clients.
We are noted for our excellence in employing advanced techniques to develop simplistic or intricately designed 3D game assets. Having in-depth knowledge in the domain, we can transform even the one-line descriptions or brief ideas of clients into exceptional visuals representing different game art elements.
Different 3D Game Prop Design Styles We Deliver
Our 3D model design company  have a team of elite 3D modelers who can create 3D props or objects in a variety of styles that can cover the scope of almost any gaming project.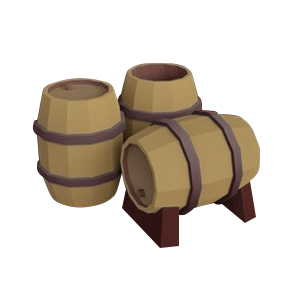 Low poly 3D game props
We develop low poly game assets that will have basic colors and flat or smooth shading as per the requirement. These are best suited for mobile game applications.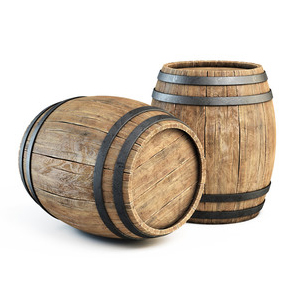 High poly 3D game props
We create high poly game asset 3D models with extreme detailing by incorporating textures, shading, and photorealistic lighting. These are best for PC or console games.
Our 3D Game Props Modeling Services Include
Nature props (trees, landscapes, rocks, environment, etc.)
Daily life object props (furniture, floors, walls, buildings, etc.)
Weapon props (guns, knives, swords, etc.)
Vehicle props (car, bus, bike, jeep, etc.)
Benefits of Choosing Us for Game Props 3D Designing Solutions
ThePro3DStudio has been consistently covering the artistic needs of varied game designers and developers with its 3D game props design services. With consistency, timely delivery, and cost-effective prices, it has earned its reputation as one of the most reliable 3D design companies in India.
Additionally, you'll also receive the following benefits by outsourcing your video game prop design requirements to us.
Our data security framework is secure and we'll ensure that your project information is safe with us.
We believe in transparency and report the status of the project to the client on regular basis.
You'll get unique and high-quality game props concept art at the most reasonable price at ThePro3DStudio.
We possess a scalable infrastructure that enables us to scale our 3D modeling services to any level as per the project needs.
We operate 24/7 to remain available for clients whenever they need us, regardless of the time or location.
ThePro3DStudio has years of expertise in offering game props 3D design services and has collaborated with clients from all over the world. We have worked with both small and large-scale game development companies and have aided them in making their projects successful. So, reach us, and let's have a one-to-one discussion on how to bring your game prop designs to life.
Client Testimonials
Our reputation is shaped by our clients. See what our clients have to say about us.
ThePro3DStudio has fully lived up to my expectations by offering me optimum value for my investment in the form of highest quality 3D models of products. The experience is wonderful.
Kolkata, India
The package 3D models of products ordered by me have really helped our organization expand our business's outreach by appealing to newer prospects. The credit goes to ThePro3DStudio.
Munich, Germany
I'm very much satisfied with the quality of furniture 3D models that I received from ThePro3DStudio. I gave them strict deadlines but they were able to complete the work on time. I'd love to work with them in the future.
Porto Alegre, Brazil
I have been using their product 3D modeling services for 3 years. And, they haven't failed me even a single time. Both quality and appeal of the 3D product models remain as impressive as ever.
Callao, Peru
Excellent company offering product 3D models. They are fast and efficient and they truly provide the outputs within the shortest time. Good value for money!
Berlin, Germany