3D Architectural
Modeling Services
ThePro3DStudio is a renowned company in India offering world-class architectural 3D modeling services. We have assisted several architects, interior designers, property dealers, and contractors across the globe with top-grade 3D services.
ThePro3DStudio can create a variety of residential and commercial building 3D models. It includes 3D house plans, as well as interior and exterior architecture 3D models of apartments, shopping malls, hotels, institutions, restaurants, hospitals, and more.
Being a reliable 3D design service provider, we use industry-acclaimed architecture design software to create virtual building models and provide stunning outcomes.
Our Architectural 3D Modeling Services Include
We offer 3D design services to help you experience architectural designs in real-time. We also provide 3D walkthrough animations showcasing realistic visuals of your upcoming projects. We can even offer highly-detailed 3D visualization services at affordable prices.
Different 3D modeling services we offer for architectural projects are:

We enhance residential property interiors and commercial property interiors with high details. We may add or change the wall color, texture, lighting, doors, windows, furniture models, etc. To get a detailed idea, you can view some of our interior design samples.

We work on every detail to improve the architectural exteriors of different housing models. It includes 3D models of parking lots, lights, roads, landscape, house models, city models, and more. Have a look at our exterior design samples.

We provide interactive floor plan designs as part of our practical 3D floor plan solutions. We convert our clients' 2D drawings or blueprints of house design plans, conceptual architecture, or other architectural designs into the 3D format, assuring accuracy.
Advantages of Outsourcing Architecture 3D Design Requirements to Us
Our Portfolio of Architectural 3D Models
Case Studies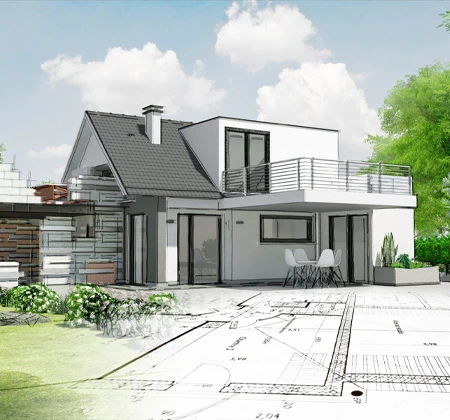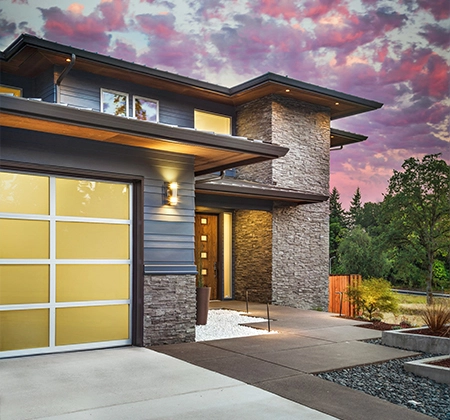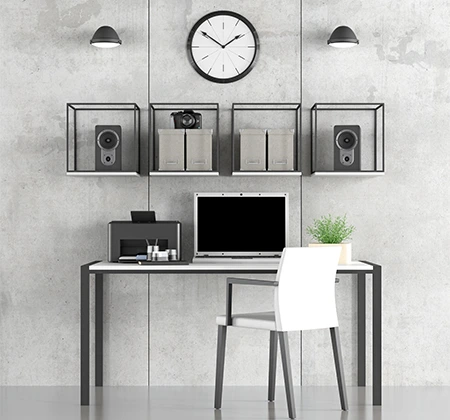 Client Testimonials
Our reputation is shaped by our clients. See what our clients have to say about us.
Conversion of 2D sketches to 3D models offered by ThePro3DStudio is cost competitive, of superior quality and in conformance to the standards of the industry. I really appreciate the good job done
California, USA
3D floor plans provided by ThePro3DStudio have surpassed my expectations and are in perfect alignment with the specifications shared by me with them. Really impressive!
Victoria, Australia
Ever since I had outsourced my 3D exterior rendering requirements to the ThePro3DStudio, I have seen a surge in business. Thanks to the eclectic renderings provided by your team.
Sydney, Australia
ThePro3DStudio has been defining the industry standards when it comes to delivering high quality, relevant, flawless, and best in class 3D exterior rendering services. We have benefitted a lot.
New York, USA
My company hired ThePro3DStudio's team for commercial space 3D interior design services. The designers performed an excellent task by reflecting my design ideas with utmost perfection, clarity, and accuracy. I could easily pitch my concepts to my potential customers and closed quite a few projects faster.
Brisbane, Australia
ThePro3DStudio knows the secret of creating awe-inspiring 3D renders of interiors that offer their clients definitive competitive edge in the market. I can endorse their proficiency levels unreservedly
Florida, USA
ThePro3DStudio has state of the art, contemporary digital infrastructure and top notch resource base with which they have provided us fabulous 3D interior renderings. We feel really obliged.
Amsterdam, Netherlands
We hired ThePro3DStudio to create detailed 3D walkthroughs for our newest real estate project in California. The team did an excellent job, highlighting all the details including textures and features in the most realistic way. I am amazed to see the outcomes and the team's timeline commitment.
Copenhagen, Sweden
We opted for 3D walkthrough services from ThePro3DStudio and I was amazed to see the outcomes. The team did an awesome task as they took proper care to create detailed walkthroughs that provided a detailed view of the property. This led to fast sales and we were soon able to start a new project.
Bergen, Norway
The 3D walkthroughs provided to me by ThePro3DStudio have helped me gain the confidence of my real estate customers and my business has reached new heights of success.
Toronto, Canada
Working with ThePro3DStudio team is so easy. No miscommunication, no mishaps, no excuse! I always got the 3D exterior modeling work delivered to me within the expected timeline. So far, they are the best professionals I have ever worked with
Cape Town, Africa
The quality of work is the reason why I use their 3D architectural modeling services time and again. The quality is excellent while the prices are affordable. I highly recommend working with ThePro3DStudio.
San Diego, USA
I loved the 3D floor designs that I received from ThePro3DStudio. The designs were easy to understand and accurate as per the property. I would definitely use their services for future projects.
West Bengal, India
ThePro3DStudio has has a level of expertise in delivering world-class 3D architectural services. If you have a requirement, we are always there to support you with your specific requirements.
Contact Us