Floor Plan
Design Services
ThePro3DStudio Supports architects, real estate firms, engineers, and others to illustrate, visualize, and create a comprehensive architectural floor designs for their projects. We have a team of experts who possess the desired expertise and experience to create exceptionally beautiful exterior as well as interior design rendered floor plans.
We always ensure that the floor 3D plans we create are impressive, and both easy to understand and use.
Ever since our inception, we have been successful in handling a variety of projects and ensured its delivery on time without delay.
Benefits of Using our Real Estate 3D Floor Plan Design Services
Apart from providing a detailed insight into the architecture of the building, the technology allows you to visualize the final look of the furnished or unfurnished architectural spaces. Besides, our rendered floor plan visuals and designs can come with a range of additional benefits such as:
Besides, the process would be much longer if they came to visit in person. It would be even tiring for you since you will be the one showing the property. On top of that, it would be very disappointing if they don't purchase it later. by looking at our detailed floor plans, residential building interior renderings, and commercial building interior visualizations, customers would get an overall idea about the property. We can also create 3D print designs for the same upon request. So, if they are genuinely interested, then they can contact you to learn more about it.
Architectural Floor Plan Design Services we offer
Floor plans for residential spaces
Here are the various areas we cover while creating the 3D house floor plans for residential properties.
House land scaping ideas
Small house 3D floor plan
3D kitchen floor design
3D apartment units
3D Wall and section plan
3D apartment floor plan
Floor plans for Commercial spaces
The following are some of the commercial spaces for which we produce the floor 3D plan design.
Office
Hospital
Airport
Hotel
Shopping malls
Parking slots
Who Can Avail of Our 3D Floor Plan Design Services
At ThePro3DStudio, we mainly have two types of 3D renderings for floors, and they are custom and renovation. When it comes to usage, our 3D rendering services can be used by individuals with a variety of professions. To help you understand better, we have categorized the designs into two and the different people that can utilize our 3D floor plan modeling services.
Custom Floor Plans
Realtors
Home Builders
Developers
Hospitality
Private Sellers
Property Managers
Renovation Floor Plans
Contractors
Interior Designers
Home Stagers
Architects
Appraisers
Why Choose our 3D Floor Plan Services?
The reasons why you should choose us as your outsourcing service provider are many. Our comprehensive and photorealistic three-dimensional floor designs can deliver the actual feel of the desired architecture styles, be it a commercial 3D property design or house 3D designs. We can follow the give instructions by the clients to perfect the home map design with architectural 3D modeling services so that the results are aligned with their exact needs. Both homeowners and buyers can get an accurate idea about the commercial or home layout design features so that there are no mistakes in the future.
Extra care would be given while creating 3D designs that require more caution during the designing stage. Examples of such designs include stairs, bath fittings, kitchen tops, etc. Besides, the clear demarcation of points for exit and entry ensures optimum clarity while creating an exceptional house floor design for clients. Illustrating the parking spaces, lawns, pools, garages, corridors, and other spaces with precise dimensions is another trick that our experts implement to elevate the overall look of the house design elements.
Besides, the virtual house plans also help the viewers to get a better understanding of color, texture, scale, and everything needed for the house construction space. So, if you also have similar requirements for your 3D home plan, then reach us to outsource floor plan conversion requirements for your desired property. Apart from this, we can also offer architectural walkthrough services to develop appealing 360-degree virtual tours to boost the value of house plan renderings of clients. In case you are interested to learn about the quality of outputs we deliver, then request us for free samples.
Case Studies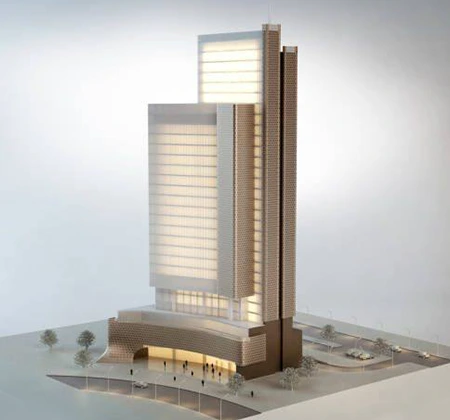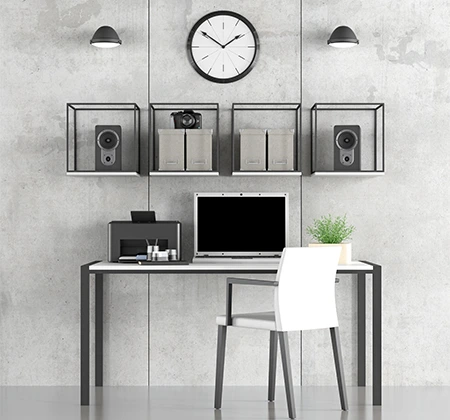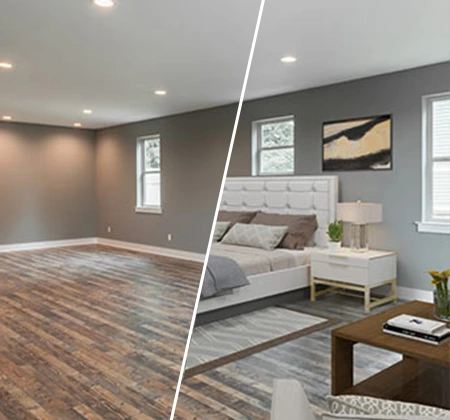 Client Testimonials
Our reputation is shaped by our clients. See what our clients have to say about us.
I appointed ThePro3DStudio to get my 2D floor plans converted into 3D floor plans through the use of appropriate colors and accurate adjustments. The employees did an incredible job by accurately presenting the floor plans with perfect aesthetics and accurate use of dimensions. Thank you team.
Munich, Germany
I was busy with multiple assignments because of which I decided to outsource some of my 3D floor plan designing requirements to ThePro3DStudio. The 3D designers at ThePro3DStudio developed accurate and detailed 3D floor plan designs that allowed my clients to get a detailed idea about the building plans. Splendid work. Would definitely love to work with you again.
Philadelphia, United States.
3D floor design is a complicated task but the team at ThePro3DStudio had done it with poise, style, and accuracy. Not a single detail was missing. Kudos for the spectacular work.
Mumbai, India
ThePro3DStudio has a proficient team of experienced and extensively trained professionals who had rendered 3D floor plan for my project with absolute flawlessness and impeccable adherence to plan.
London, UK
ThePro3DStudio allowed us to visualize the final look of our commercial floor plan project. With their team's insight, we could finalize the textures, colors, materials, and many more to represent the project. You can confidently rely on them for 3D visualization projects.
Moscow, Russia
ThePro3DStudio, a proficient team of capable professionals, created a practical 3D floor plan for my project with absolute perfection and unmatched accuracy. In addition, I thank the 3D designers who created perfect aesthetics, which led to my success. Thanks guys!
Tokyo, Japan
ThePro3DStudio does beautiful custom work that is worth your time and investment. The designers developed accurate and detailed 3D floor plan designs that allowed my clients to get a detailed idea about the building plans. Thank you for your work! I hope that we can work together again in the future!
Seattle, USA