3D Interior
Design Services
Display the interior decor of your property in a modern or classic way with our custom 3D interior design services incorporating the best layouts.
Being listed in of the most preferred architectural 3D rendering companies, we have the expertise team to provide the best 3D interior rendering services expertise for various businesses. We have been at the forefront in catering to the 3D design images for the interiors of your property - be it residential or even commercial ones. Our 3D interior design services fulfill all the requisites of the designers and the architects with specially crafted 3D designs.
When it comes to the client base, we have been serving numerous clients from diverse industry niches irrespective of the size of the project, delivering 3D designs for the houses. We are extra cautious in meeting the deadlines set by the client in terms of textures, layouts or even color schemes.
4. Our Company Has Helped Clients With the Following 3D Interior Visualization Solutions
No matter the type of 3D design rendering project you want us to work on, we can create it easily by using our cutting-edge techniques and 3D interior rendering software. We have a good range of assets at our disposal that enables us to craft the desired look you want.
Residential 3D Interior Designing
With our 3D house rendering services, we can work on different aspects of the housing interiors like the living room, bedroom, bathroom, kitchen room, pool area, study room, kid's room, etc. While creating contemporary and luxury interior plan rendering, we make sure to study the clients' requirements so that the outputs are aligned to their needs while also lending a modern ambiance.
Commercial 3D Interior Designing
Commercial interior 3D rendering is another area where we specialize. Here, the projects we handle are mostly related to the renovation or construction of different commercial structures like offices, schools, colleges, hospitals, hotels, restaurants, resorts, malls, and more. Thus, with our commercial building 3d rendering services, we can induce life into your innovative ideas by creating amazing 3D interior visualizations for your building spaces. Our extraordinary outputs are usually a result of the perfect blend of interior 3D modeling and rendering concepts.
Types of Projects We Have Worked on
Our Interior Design Renderings Workflow Process
We follow a sequence of steps that helps us to deliver the 3D interior design renderings to clients at a faster pace. The four main steps used are discussed below.
Case Studies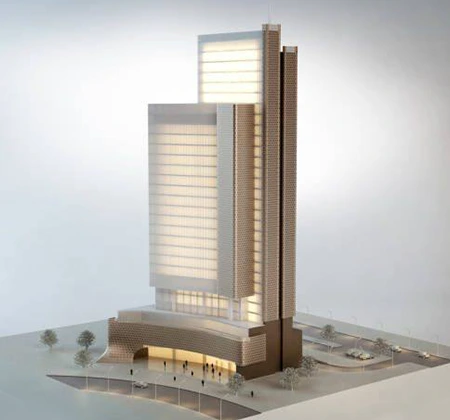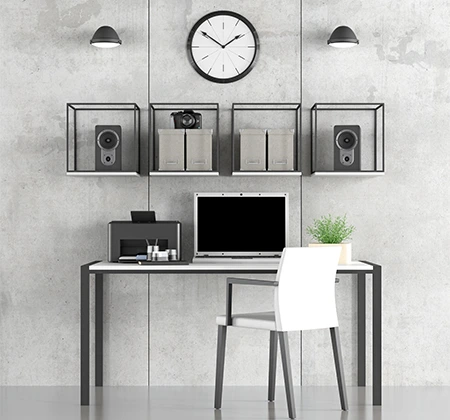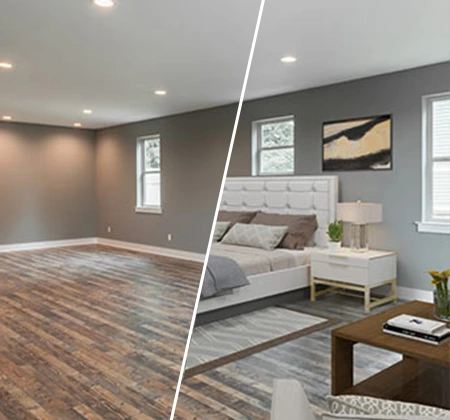 ThePro3DStudio has been successfully catering to the custom 3D modeling and rendering needs of clients from various industry verticals. With our virtual staging services, we help real estate agents and developers...
Client Testimonials
Our reputation is shaped by our clients. See what our clients have to say about us.
My company hired ThePro3DStudio's team for commercial space 3D interior design services. The designers performed an excellent task by reflecting my design ideas with utmost perfection, clarity, and accuracy. I could easily pitch my concepts to my potential customers and closed quite a few projects faster.
Brisbane, Australia
The designing team of my interior design company hired the professionals at ThePro3DStudio to create customized indoor spaces for our clients' properties as per their preferences and our recommendations. The team created awe-inspiring interior designs that were readily accepted by our customers. Splendid work.
Boston, United States
ThePro3DStudio knows the secret of creating awe-inspiring 3D renders of interiors that offer their clients definitive competitive edge in the market. I can endorse their proficiency levels unreservedly
Florida, USA
ThePro3DStudio has state of the art, contemporary digital infrastructure and top notch resource base with which they have provided us fabulous 3D interior renderings. We feel really obliged.
Amsterdam, Netherlands
I've been pleased with the quality and professionalism demonstrated by ThePro3DStudio in our commercial interior designing project. They created eye-catchy 3D interior renders that caught the attention of our target customers. We want this partnership to be a success for both of us.
Boston, USA
Our company hired ThePro3DStudio to create commercial space 3D interior layouts. They did an outstanding job and implemented our ideas through proper strategy. We're so happy that we found such a competent company!
Columbo, Sri Lanka
We approached ThePro3DStudio for a project related to school structure. After communicating about the concepts with the team of designers, they induced life into our ideas and created captivating 3D interior renderings. We hope to count on their continued support in the future.
Berlin, Germany