Apparel 3D Design
Services
ThePro3DStudio holds immense specialization in providing apparel 3D design services. We have a certified team of 3D designers who have a well-developed sense of fashion business to handle your projects. They also have a strong understanding of the style, color, material, and pattern that can attract your customers.
At ThePro3DStudio, we always keep up with the ongoing fashion trends. It enables us effectively shape your ideas or sketches into 3D models that can stand out in the competition. We also employ the best 3d design software to bring your ideas to life.
Our 3D Cloth Modeling Solutions Are Employed by
ThePro3DStudio extends support to a variety of industries for the 3D designing of fashion accessories. All of these can be considered as a part of the fashion industry. They are:
Fashion designers
Apparel companies
Wholesale or manufacturing cloth retail outlets
Online clothing stores
Benefits of Our Apparel 3D Design Services
ThePro3DStudio has gained a worldwide reputation as a premier 3D design company providing world-class 3D modeling services. With our photorealistic renderings and product visualizations, we have won the hearts of clients belonging to the fashion industry
However, that's not the only benefit you can avail of by employing our 3D product visualization services for garments. You can avail a lot of support in related areas such as fashion accessories 3D design services. A few more benefits to mention are:
Communication is one of the biggest challenges that garment companies face. However, with our apparel 3D design services, they can clearly present their ideas to the manufactures. It will ensure that the manufacturers seamlessly carry out the physical prototyping of garment designs provided.
Apart from ideas, sketches, or photographs, we can also work with a pre-existing 3D garment model. So, if you have one, feel free to provide it to us. Depending on the work needed, we may also reduce the prices.
Case Studies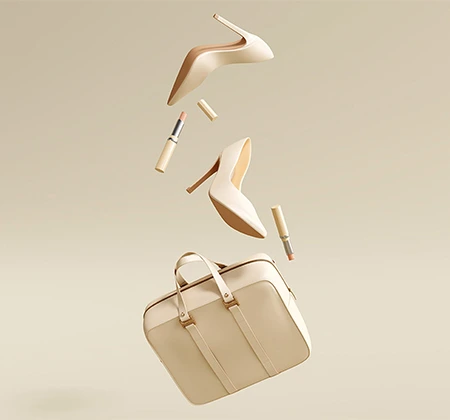 Fashion Accessories Design for an UK-based Ecommerce website
ThePro3DStudio was approached by a UK-based Ecommerce startup that was looking to expand its product base and create a strong identity in the market. The company had an extremely aggressive expansion strategy that demanded a lot of resource...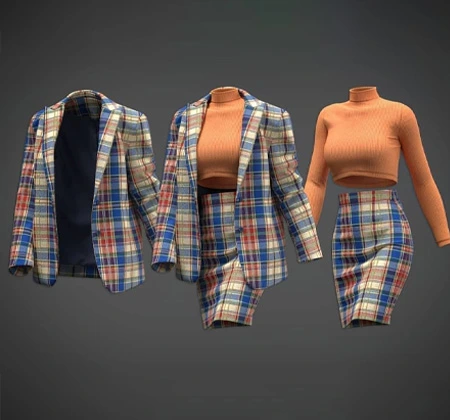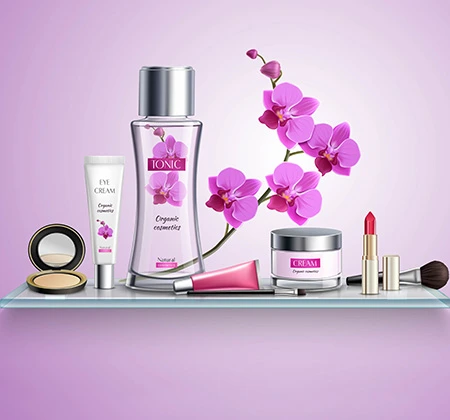 Provided 3D Beauty Product Designs For An Ecommerce Website
The client is a startup brand looking to launch its cosmetic products. They were very keen to establish a solid online presence in the market. After thorough online research, the client decided to hire our 3D modeling services.
Client Testimonials
Our reputation is shaped by our clients. See what our clients have to say about us.
ThePro3DStudio is professional, responsive, and very easy to work with. The process was really smooth, and within a short time, I was delivered the 3D designs for my apparel products. I value time a lot and I could see that they do it too. Would love to work with them again!
Milan, Italy
I have used different 3D apparel design services and as per my experience, this is by far the best company I have worked with. Kudos to ThePro3DStudio team!
Athens, Greece
Very happy with the 3D garment designs I received. Never thought it was possible to get high-quality designs at such affordable prices. Highly recommended!
Sydney, Australia
It was an amazing experience working with the company. The 3D designs developed for my garments were a delight. It also helped me increase my sales.
Mumbai, India
I recently used their apparel design services and the 3D designs were awesome. I also received a good response from the customers. My sincere thanks to the ThePro3Dstudio team for their hard work.
Chicago, USA
I love working with these guys. They are so professional and polite. The quality of work that I received was excellent too. Thank you team!
Dresden, Germany
ThePro3DStudio develops world-class apparel 3D models, allowing apparel businesses to market their newest creations easily. If you have a project, let's talk business.
Contact Us