Beauty Products 3D
Design Services
ThePro3DStudio has been serving the 3D industry for years and is a reputed organization offering beauty products 3D design services across the globe. Our 3D models are custom-made and are based on your project requirements.
The 3D modelers whom we hire are not just qualified but also know how to use their creativity for better visualization of your cosmetic products. Besides, the use of industry-standard software and tools also helps us in creating 3D models for beauty products with accuracy.
Our Beauty Products 3D Design Services Includes
We can create three-dimensional designs for different types of beauty products including:

Face care
It includes designing 3D models for face beauty products such as face wash, facial wipes, face masks, sheet masks, moisturizers, toners, sunscreen, etc.
Skincare
We render 3D models for various skincare products, such as day creams, night creams, hand and foot creams, body lotions, body cleansers, lip balms, etc.


Haircare
The photorealistic 3D designs that we develop for products belonging to the haircare range are hair oils, hair masks, shampoos, conditioners, hair creams, etc.
Personal care
The different types of personal care three-dimensional designs that we develop are toothpaste, hair dyes, perfumes, deodorants, bath soaps, dental care items, etc.

Where Can You Use Our 3D Design Services?
You can use our 3D product models for both online and offline purposes. For online use, you can employ them on social media channels, websites, email marketing campaigns, online magazines or videos, etc.
However, when it comes to offline promotions, you can use them on catalogs, brochures, print magazines, videos, line sheet images, etc.
Why Choose Our Beauty Products 3D Design Company?
As a leading 3D design studio, our team always puts in the best efforts to ensure that you have an amazing experience using our all-inclusive 3D modeling services. we also make sure that our services, as a whole, offer you many benefits.
The key benefits are:
At ThePro3DStudio, most of our clients belong to the eCommerce and cosmetic industries. However, our 3D visualization services aren't limited to them. If you operate in any other domain and think that you can utilize our cosmetic product 3D models for your business, don't hesitate to reach us.
With sound infrastructure and resources, our team has the ability to deliver you the best three-dimensional designs for your cosmetic products while exceeding your quality expectations. Therefore, join us today and make the most out of our products 3D design services.
Case Studies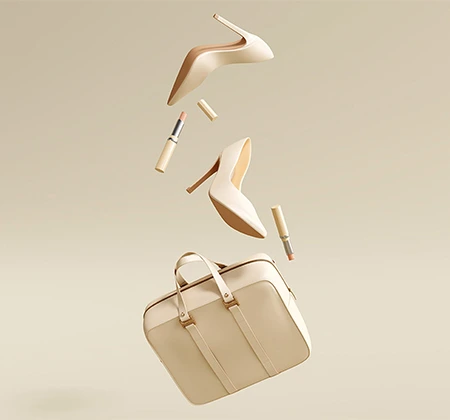 Fashion Accessories Design for an UK-based Ecommerce website
ThePro3DStudio was approached by a UK-based Ecommerce startup that was looking to expand its product base and create a strong identity in the market. The company had an extremely aggressive expansion strategy that demanded a lot of resource...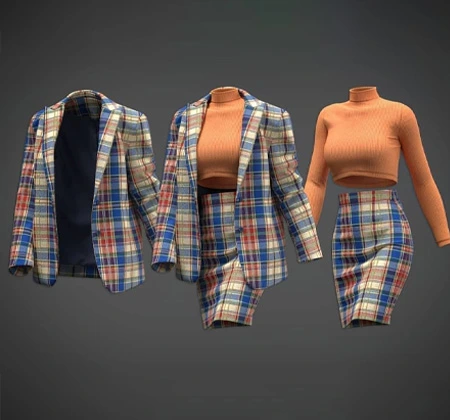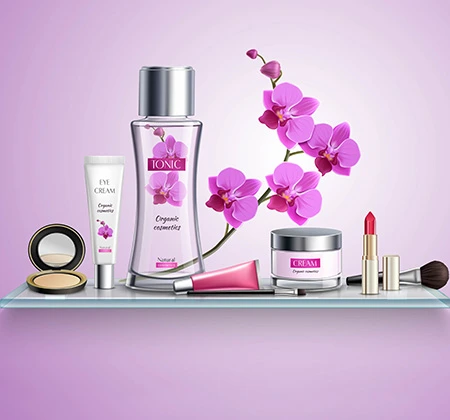 Client Testimonials
Our reputation is shaped by our clients. See what our clients have to say about us.
ThePro3DStudio has fully lived up to my expectations by offering me optimum value for my investment in the form of highest quality 3D models of products. The experience is wonderful.
Kolkata, India
The package 3D models of products ordered by me have really helped our organization expand our business's outreach by appealing to newer prospects. The credit goes to ThePro3DStudio.
Munich, Germany
I'm very much satisfied with the quality of furniture 3D models that I received from ThePro3DStudio. I gave them strict deadlines but they were able to complete the work on time. I'd love to work with them in the future.
Porto Alegre, Brazil
I have been using their product 3D modeling services for 3 years. And, they haven't failed me even a single time. Both quality and appeal of the 3D product models remain as impressive as ever.
Callao, Peru
Excellent company offering product 3D models. They are fast and efficient and they truly provide the outputs within the shortest time. Good value for money!
Berlin, Germany