Fashion Accessories
3D Design Services
ThePro3DStudio is renowned 3D rendering company assisting global clients with fashion accessories 3D design services. We also deliver cutting-edge apparel 3D design services that are meant to help our clients get a high return on their investments. Driven by a strong commitment to deliver best in class 3D modeling services, we at ThePro3DStudio follow a client-centric approach.
To survive in the ever-competitive marketplace, we use our creativity and think out of the box to create 3D fashion products. We also come up with new ideas, solutions, and discuss them with the clients to help their business create maximum impact on their targets.
We have assisted clients with a variety of requirements. For instance, some use our 3D product modeling services to create prototypes for fashion accessories. It can be helpful in the production phase.
However, some may use it for product visualization, i.e., showcase their product 3D models to the customers. This is an effective way to market and promote their fashion design accessories. So, it doesn't matter what your requirements are, ThePro3DStudio can help you.
Industries We Work for
ThePro3DStudio extends support to a variety of industries for the 3D designing of fashion accessories. All of these can be considered as a part of the fashion industry. They are:









Advantages of Using Our Fashion Accessories 3D Modeling Services
Our 3D design services company takes every detail into account. We are attentive during the project requirement discussion and clear the doubts then and there if any.
However, if you are still thinking about what other benefits you can get by availing of our 3D product rendering services, you can check out the points below.
We do our best to offer the needed help to clients through our fashion accessories 3D design services. By creating 3D photorealistic renderings of the desired products, we have helped numerous businesses in the fashion and design sectors to simulate projects that impress their potential customers.
Case Studies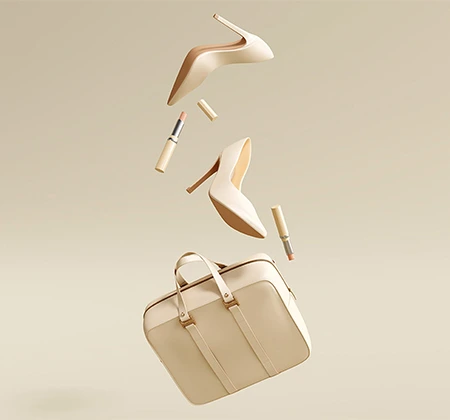 Fashion Accessories Design for an UK-based Ecommerce website
ThePro3DStudio was approached by a UK-based Ecommerce startup that was looking to expand its product base and create a strong identity in the market. The company had an extremely aggressive expansion strategy that demanded a lot of resource...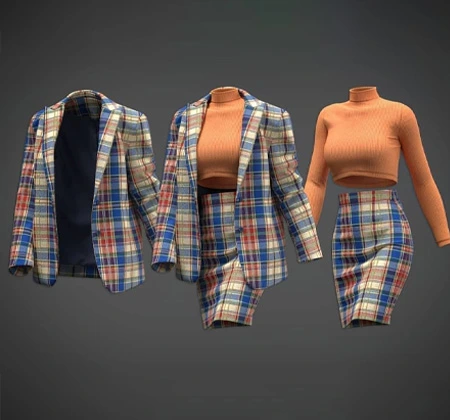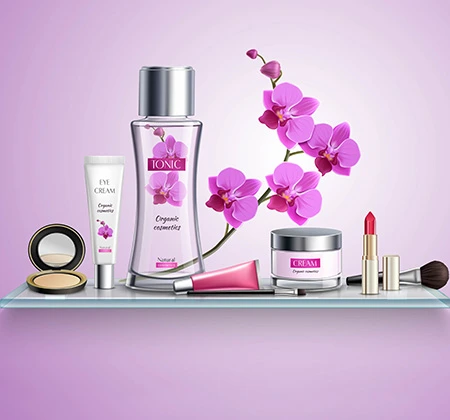 Provided 3D Beauty Product Designs For An Ecommerce Website
The client is a startup brand looking to launch its cosmetic products. They were very keen to establish a solid online presence in the market. After thorough online research, the client decided to hire our 3D modeling services.
Client Testimonials
Our reputation is shaped by our clients. See what our clients have to say about us.
Had a positive experience working with ThePro3DStudio. I got them to create a lot of fashion accessories 3D designs. I was happy that my project was completed within the timeline I had set and the designs were amazing
Paris, France
I have been using their services for the past 1 year now. It's a great company to work with. All the 3D watches they have designed so far are up to my expectations. I can't think of a better company to work with.
Stockholm, Sweden
Their services are just awesome. Go for it if you need high-quality 3D accessories design at reasonable rates.
Milan, Italy
I can't praise enough about the 3D design services provided by ThePro3DStudio. I reached them for designing 3D fashion accessories for my e-commerce store. The outcomes that I received were beyond my expectations. They looked extraordinary. I highly recommend their services to others.
Bogota, Columbia
I have been using these services for quite a long time now. I share all my 3D jewelry design projects with them. To be honest, I never found any other company that offers such high-quality results at reasonable rates.
Lima, Peru
I have always relied on ThePro3DStudio for the 3D designing of shoes. Working with them is so relaxing. I just only have to brief them once about the requirements and they will deliver the exact 3D designs that I want.
Rio de Janeiro, Brazil
Our experts have tremendous expertise in designing 3D models of fashion accessories that are noted for accuracy and quality. Contact us to know how we can work with you.
Contact Us