List of Top 10 3D Texturing Tools in 2023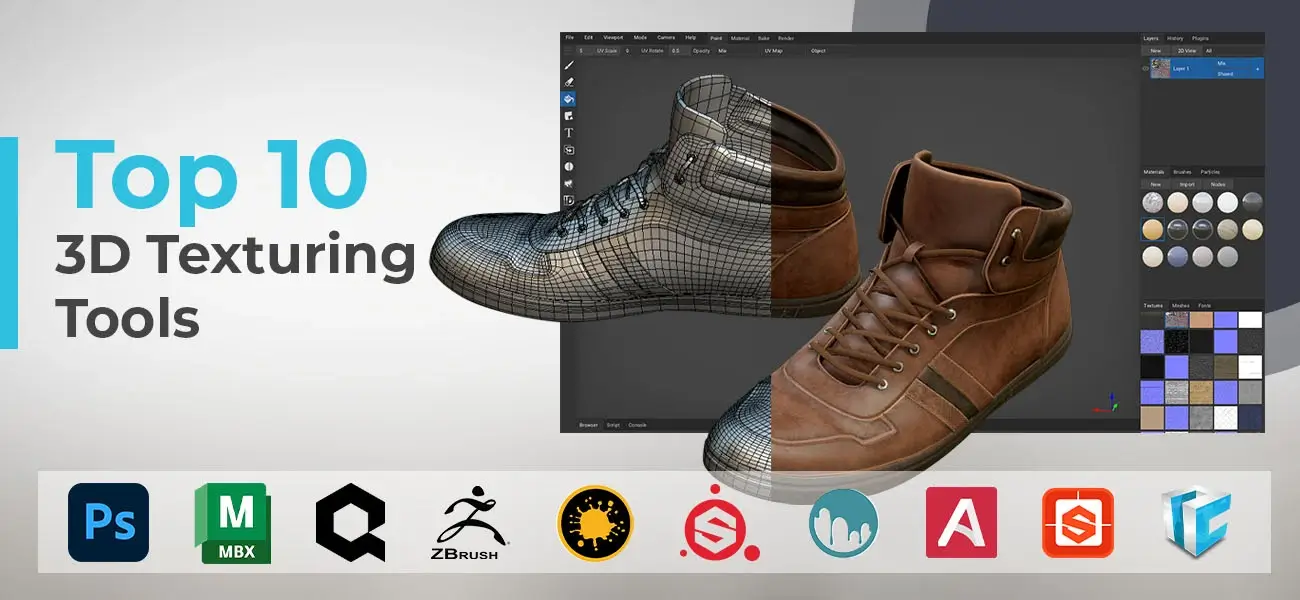 Most mainstream industries, manufacturers, and marketers lean on 3D modeling and texturing to showcase their products more engagingly. As well as create prototypes, making the entire manufacturing process risk-free and flawless. Though high-quality digital prototypes are true game changers, it is the texturing that makes these models so lifelike.
Thus, to keep up with the constant advancements in technology, knowing the best 3D texturing tools that most professionals use is a great idea.
So, whether you are an aspiring 3D texturing artist or a seasoned pro, read on and enrich your knowledge to a greater extent. This blog lists the 10 best digital texturing software to help anyone deliver top-notch 3D design services. Let's begin!
Best 3D Texturing Programs
Over to you now
If you have reached until this point, now you do have a fair amount of knowledge about the best 3D texturing tools that most professionals use and recommend. What do you think of them? Which one will be in your texturing tool's arsenal this 2023?
Well, regardless of the tool you select, it's imperative that you make your selection based on a few crucial criteria; such as your budget, purpose, whether the software offers a trial, your skillsets, etc. Each software listed above is distinct from the others and can perform a great deal of functionality; so make a wise decision and select the best of the lot.
In case any expert help is required, feel free to reach out to an experienced third-party agency that offers professional 3D texturing services. Good luck!
Contact Us