A List of 3D Printing Software Options to Choose From in 2023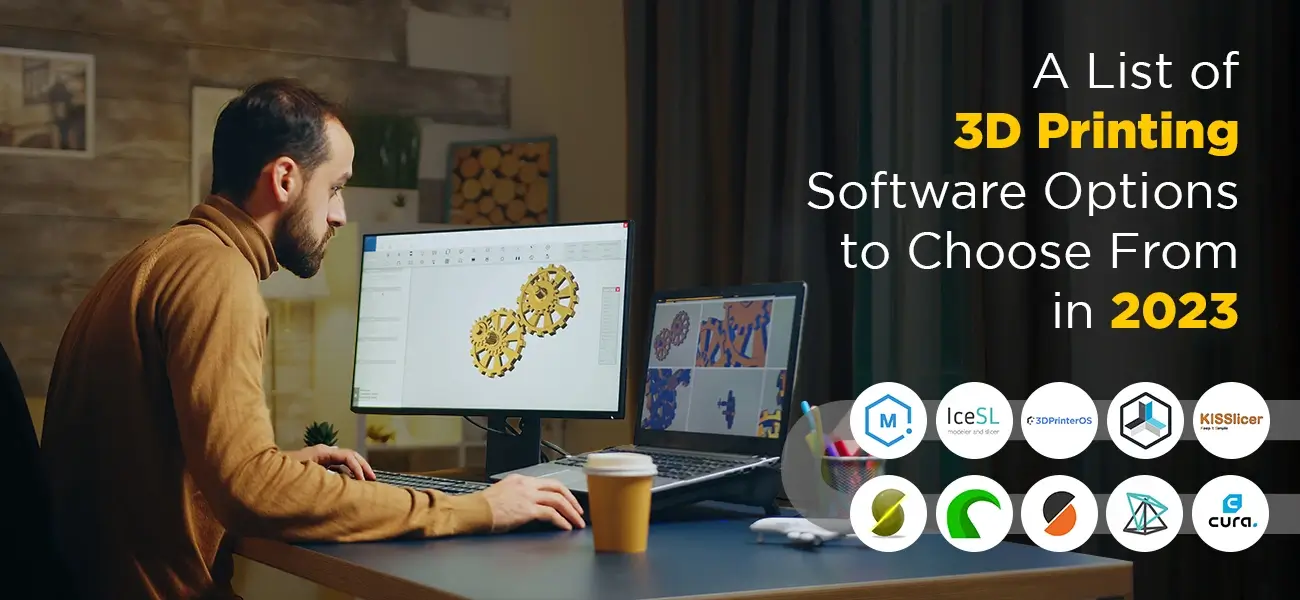 When you're talking about the term '3D printing, you might be wondering how the designs are made. Here comes the 3D printing software. It is software that helps to design 3D models and then convert them into 3D printable files. This allows the users to edit, manipulate, and optimize the design models before sending them to the printer.
As you have heard, many types of software are available on the market today. Each of them has its own unique advantages and is suitable for various purposes.
In this article, we will explain the few choices of the right software for your needs and help you decide which one to pick.
The best software programs to use for 3D printing
Conclusion
Finally, 3D printing software helps facilitate the printing of real-life 3D objects.
As we have seen, there are few choices of software out there. If you want to print 3D models for your personal or professional workspace, you will need to use any of the software listed above.
The 3D printing software helps to translate the data from the 3D modeling software to print design models efficiently. These models are printed by 3D printers that were initially created using these software programs.
We hope a brief look at some 3D printing software might inspire you to print design models. Thus, the most important thing is to take your time to choose the right software for your needs. Enjoy printing!
Contact Us
Frequently Asked Questions (FAQ)
The cost of the 3D printing software ranges from free to hundreds of dollars. The professional software pricing ranges from $70 to $3000 based on its various tools and features.
One of the major benefits of cloud 3D printing software is easy to use and it supports integration and security operations. 3DPrinterOS allows users to slice the layers, replace the OEM's software, and scale their additive manufacturing operations.
There are many software options available in the market. One such is the Simplify3D which is an optimized software used for multi-extruder printing. It has different workflows like support, infill, rafts, or perimeters. In addition, use the option Ooze Shield, recommended while printing in a multi-extruder printer.