List of Best 3D Floor Plan Software Programs in 2023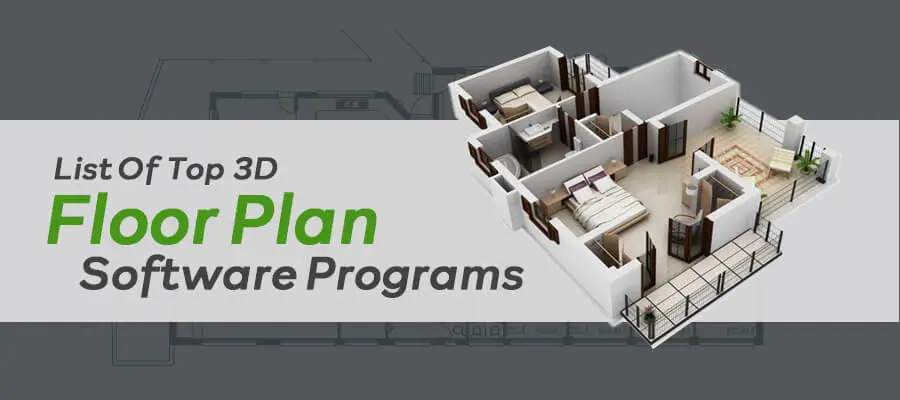 Architects use detailed floor plans in order to showcase home's indoor spaces and a building's interior layout to potential homebuyers so as to allow them to make informed decisions and close deals faster. Some architects create floor plans themselves by using floor planning software while others choose to outsource the floor plan design requirements task to another company that specializes in architectural 3D visualization.
If you are an architect who has decided to adopt the DIY-way, you may consider knowing about the best floor plan software in 2023 to make sure that you are able to channelize your efforts properly. In this article, we have prepared a list of top floor plan programs that can help you create detailed and technically-perfect floor plans. Here we go:
10 Best 3D Software Tools Used for Floor Plan Design
Conclusion
Even though most of the programs are easy to use, you would still need a lot of time to master the skills to use them properly. With this article, hope you have gained enough idea about the right kind of 3D software to utilize, in order to develop the most unique 3D floor plan designs.
So, start impressing your clients with more detailed and high quality floor plan designs using 3D technology and attract more prospects. Or, if you want a professional guidance, outsource your requirements to a professional 3D floor plan design company. Start soon and keep practicing to upgrade your skills further. Good luck!
Contact Us