Top Things to Consider About 3d Home Design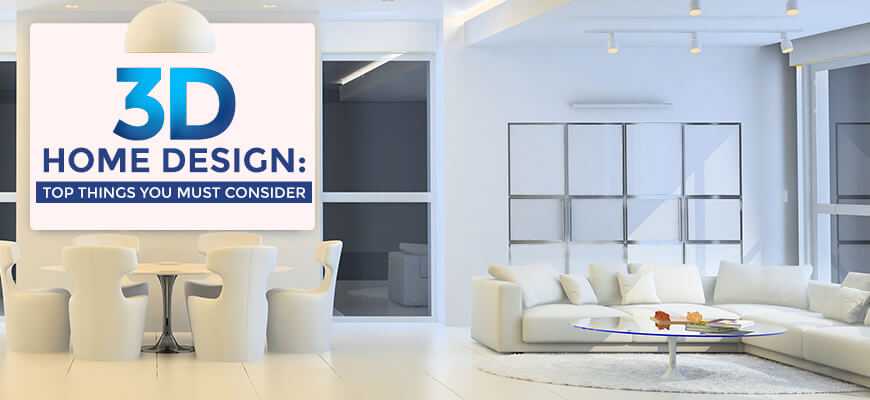 Perfect color combination is important for best fit furniture. With the availability of 3D designs, you never run out of ideas for your interior design.
3D rendering platforms is an excellent way for you to deal with the interior design and make it fun-filled. Firstly, you have to come up with a floor plan customized based on your dimensions, and then furnish it by adding the relevant elements available from the library.
3D Home Designing Ideas
Want to make your own house plans from the framework?
Then there are some critical steps that you can follow to make it much easier to get the best results.
Always make use of the virtual elements in its scaled versions

This is in fact very crucial because it helps to get the right way of getting the interior design perspective. Make efficient use of the right material and get a stunning finish. You may no longer need to do the guesswork of imagining the home decor ideas.

You need to experiment with various decorative element

With the power of virtual staging, you can recreate and imagine the furnishings like sofas, table, couches and more even without having to be physically present. You can get a basic understanding of how your room would look and what;s the finish that you would be looking forward to in the space.

Come to a Conclusion on What you need to visualize and how

Well, it's quite easier to get 3D models for architecture designs according to your needs than how it would look in reality. You can easily recreate the experience of having it even before it's physically built or manufactured. The boost factor is that you will be able to get the same thing as you see and feel in your 3D design. That's the power of 3D technology for you!
Things You Should Not Do During Your Home Designing
Let's make it loud and clear!
You should never be dissolved with the 3D design. There are certain important mistakes that you need to avoid during the process.
You should never complement your lifestyle and the design

Well, you must always keep in mind that your house is built to stay inline with your lifestyle. If you are planning to rent it, then there should be a separate entry provision. That would yield you better privacy. If you have the habits of frequent guest visit, the design must be the same.

The Functional Aspect of it does not matter!

Go for a meticulous plan for your home. Plan based on your needs. Like if the kitchen and entrance are distant, then you must plan for lugging the heavy items. Always have a clear visualization of the blueprint to make the best out of your design.

Think of the Space usage

Make use of space efficiently. You must plan the house in a way that you get the best way to plan the house in the best efficient way.

Related Article : All About 3D House Rendering & How to Make Life-like Designs
3D home design is an exciting field whose potential is limitless. You can optimize on this platform to create layout of your space in realistic, time and cost-efficient manner by eliminating guesses. At ThePro3DStudio, seasoned 3D artists and experts are always willing to help you out with residential building 3D design services at affordable prices.
Contact Us