A Guide to Choosing the Best Architectural 3D Visualization Studio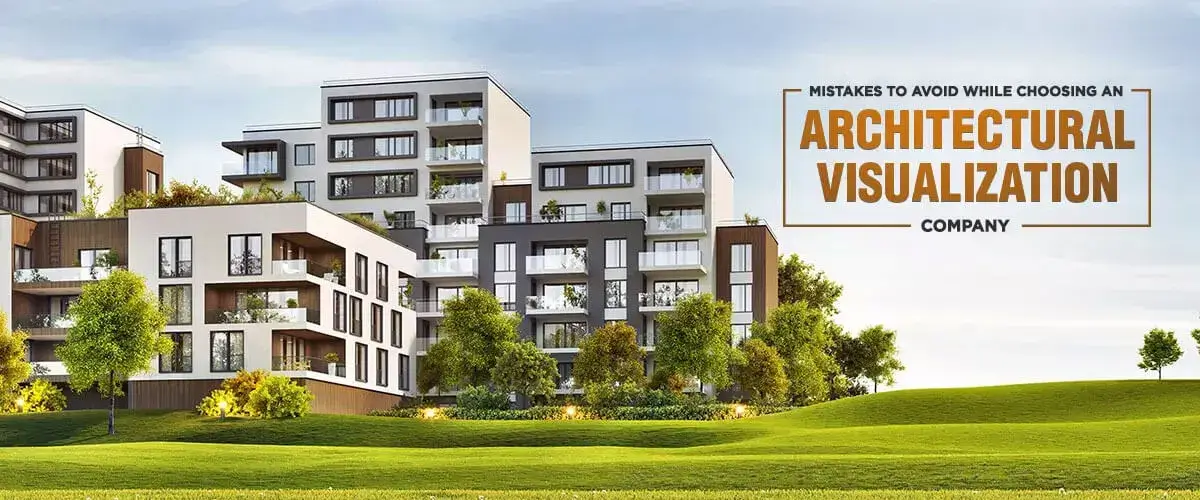 3D rendering has become an integral investment for many businesses today. eCommerce stores, marketing firms, construction companies use this technology to boost their business.
So, while hiring an architectural visualization company, it is significant to focus on a few things to earn good results.
When a company gets hired, the in-house CG artists who shape the project structure. In case a problem arises, a reputed firm would volunteer and present the best solution. A professional architectural rendering company would provide and have the following:
The timeframe for the project.
Valid reasons for any delays incurred
Display a high level of professionalism and courtesy
These traits ensure that they offer the best services for their clients. When a firm fails to exhibit these professional qualities, it can slow down the project performance.
To be specific, some of the red flags that denote poor services are:
Purposeful delays
Low work quality
Unwillingness to make changes
When an inexpert person tries to pick the right firm, they get convinced with the company portfolio and reviews and fall for them. It often results in project delays and financial setbacks.
This article presents a list of must-avoid mistakes while hiring a firm for the project.
Things to Consider While Hiring an Architectural Visualization Studio
Team Size

Does inadequate workforce impact project completion? It might sound a bit weird. But team-size is the pivotal factor to complete a project on time.

Consider that the firm has a small team of CG artists. There are chances that one can fall sick or have personal issues that can bring the project lags. Here, the client has to wait for an indefinite period to get the work done.

But, in a big company, there might be other skilled workers who can step in and help deliver the projects. Moreover, it ensures the completion of work with much efficacy.

So, enquiring about the size of the team before starting will erase off any wait or delay.

Quality of the Work

When a company refuses to guarantee its work quality, it is time to move on and choose another.

Else, if one chooses to work with these companies, one will have sloppy 3D product models that are useless. It is an absolute waste of money and time.

Besides, one has to start looking for another company and restart the project. Also, one has to bear the extra costs needed for any corrections. It is standard for mistakes to occur as none can deliver 3D designs on the first try.

Many reputed 3D design studios guarantee on-time delivery of quality work. Else, they provide compensation such as delivering the projects for free. It, in turn, engrains a sense of trust and respect in the minds of the clients.

Agreements

When a company does not sign the NDA, it raises questions about data security.

When the company refuses to sign the agreement, it is more likely that data security might be at risk. So, it is better to look at other firms.

Communications

Communication in any project is essential. 3D modeling needs more communication between the team members and a client. A discussion about the briefs and corrections are involved in any project workflow.

Some 3D design studios take the initial briefs from the clients and work on them. They hardly communicate with the clients during the entire project. They often ignore the workflow, which delivers results that do not meet the client's needs. It is an avoidable situation when there is a proper plan and execution.

So, if one does not wants to face such a situation, they can check whether they,

Have an efficient way of communicating all details
Give a prompt reply to messages
Answer the queries with politeness and professionalism
Take a long or short time to respond to the emails
Have a better tone of response (Is it unclear or impolite? If yes, start looking for other better options)

Besides, one can enquire them about their problem-solving skills by asking:

How do they handle a critical problem in a specific project stage?
How fast did they solve those problems?
What tactics did they use to solve the project issues?
Did they succeed in solving the problem?

Use of Specialized software
The best design firms know the importance of client interaction. So, they have specialized CRM systems to have smooth communication with their clients. It acts as a communication medium between team members and clients.

Professional firms also opt for other communication modes including WhatsApp, Skype, and email. The client and project manager can converse via these apps anytime and stay on track. If a firm has a client-centric approach, it will use all the latest resources to speak.

Usage of Software

Do outdated resources affect the quality of renders? When one assesses the capabilities, make sure to ask about the resources they use. It includes both hardware and software. The rendering process needs powerful processors to deliver photorealistic results. So, only updated and state-of-the-art hardware can be used to create the renders much faster.

Modern resources can produce high-quality renders that serve as a potential marketing tool.

The use of software such as 3Ds Max, Maya, and Sketchup helps in creating high-quality renders. So, a reliable architectural firm should have licensed updated software.

Enquiring about their equipment status helps to receive the custom architectural 3D rendering services.

One should avoid the above five mistakes at any cost. If not, it does affect the financial backups.

3D rendering have great potential to deliver results in many fields. But some myths surround architectural visualization companies. When one understands the truth behind them, it helps to choose the best ones.

Pricing

People believe that finding a service provider with a genuine price tag is difficult.

There is a solid reason behind this difficulty. There is an overwhelming number of companies that provide many options. One can shortlist the companies based on a few criteria such as:

Client testimonials
Detailed and customized quotes
Efficient ways of communication
Good track record of quality work

There are resources such as Quora that help to read some genuine client reviews.

The possibilities of acquiring fair pricing depend on the following factors:

Complex nature of the architecture 3D models
Project size
Extra fine detailing
Timeframe
Clear and crisp project description provided by the client

These factors help one to determine whether the prices they received are fair or not. But it does not mean that one cannot get reasonable pricing at all.

One best way is to get quotes from the shortlisted companies. It might be up to three or four to the greatest. Compare their prices, timeframe, and how much one can get involved in the process.

The reality is that there are no fixed prices for the visualization projects due to varying needs. The remodeling process for commercial and residential properties differs, so do the prices.

Related Article : An in-depth 3D Rendering Pricing Guide

More things make visualization better

Visualization is everything about more details, but sometimes less seems to be better. When hiring a design firm, it is a good idea to check their work samples. If the company portfolio has messy visualization, avoid them.

When visualizing a residential property, the buyer has to feel the space. So, there should be minimalistic image detailing. It is better to remember that minimalism works here and not the clutter. Avoid choosing these companies without any second thought.

Visualization is a complex process that needs attention to detail at each step. Hence, one small slip can prove to be a costly affair. So, evaluating before hiring a company can save time, effort, and unnecessary reworks.

Make sure to avoid these mistakes and understand the truth behind the myths. It helps to get the work done without any hassle.
Are you looking to hire an architectural visualization firm? Check our portfolio and read our reviews before trying. Our customized packages have served and satisfied many clients to date. We are sure that it would help you too.
Contact Us