Benefits of using 3D visualization technology for Ecommerce businesses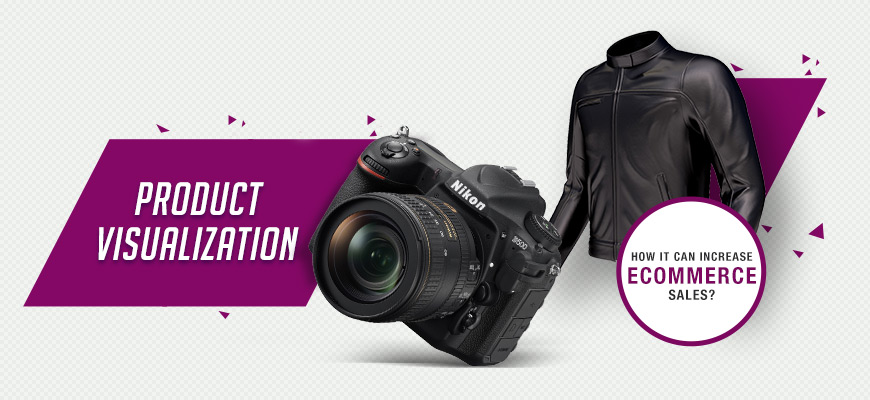 Ecommerce businesses can maximize online sales by using product 3D visualization technology. As online businesses continue to grow faster in the widely expanding e-commerce landscape, they look for better ways to gain a strong online presence and beat the competition. With product 3D visuals, businesses can showcase the product designs, attract the attention of prospective buyers, and increase sales probability.
E-businesses are using computer-generated imagery (CGI) to create stunning product models that look as realistic as the photos of the original products. 3D visualization has emerged as a top solution for businesses that are looking to implement an aggressive growth strategy.
How Can You Use 3D Product Visualization Technology to Increase the Sale of Your Ecommerce Products?
Product rendering is redefining how you can display products online these days. here's how you can make the most out of this technology:
Ecommerce Businesses That Can Use Product 3D Visualization
3D visualization is a key tool for modern businesses to launch highly interactive marketing campaigns. It is widely used by businesses across diverse industries to deliver immersive product commercials. Businesses operating in the Ecommerce landscape should take appropriate measures to make the most out of 3D visualization so as to be able to gain a strong online presence. Here are the top businesses in the Ecommerce domain, which can benefit from the use of 3D visuals:
Furniture

Online retailers selling furniture should consider clubbing up 3D visualization with augmented reality and virtual reality to allow prospective furniture buyers to evaluate how a new furniture item would look in their actual home environments and how it would complement the look of the other furniture present.

Jewelry

Jewelry images that are clicked in the traditional way need professional editing in order to highlight the intricate details. However, as mentioned earlier, traditional photography is a tedious process that demands investment too. So jewelry businesses should opt for 3D rendering to get detailed models developed.

Fashion Accessories

Online retailers selling fashion accessories such as bags, hats, scarves, sunglasses, etc. can consider skipping costly and time-consuming photo shoots and instead opt for professional fashion accessories 3D rendering services. They can get accurate models of their products created in a very short span of time and in very low costs.

Cosmetics

Cosmetics businesses can use three dimensional product models in their online stores. Such models will clearly depict the product packaging and can attract the attention of the buyers to a significant extent.

Automobiles

Professional and experienced renderers can create stunning models of automobiles while being able to describe their textures, colors, and features with high level of clarity. Automobile manufacturers marketing their products online should therefore consider choosing 3D product modeling over conventional photography.

Electronic Goods Retailers

Businesses selling specialized and a limited range of electronic gadgets may choose product modeling to create realistic and awe-inspiring product imagery.

Food

Online businesses selling packaged food items may use product rendering to create detailed and realistic models of their products. They can even change the imagery in very less time whenever they decide to change their product packaging.

Apparel

Businesses selling apparel online may use apparel 3D rendering services to get their offerings showcased with high levels of clarity and precision.
Useful article : How 3D Visualizations are Transforming Online Shopping Experience?
Are you running an Ecommerce business and looking for ways to improve the appeal of your online platform? Then you should consider hiring the photorealistic rendering services of a professional 3D rendering service providers that can deliver you high-quality and photorealistic models of your products.
Contact Us